Top 14 Best Free Apps for Entrepreneurs in 2023
Are you looking for the Best Free Apps for Entrepreneurs to help your team go remote and that you can use to implement your small business?
We've had many users ask us what our recommended tools are when they're just starting out and there are a lot of tools available depending on what you're wanting to do.
In this article, we'll share 14 awesome and Best Free Apps to help your small business start working remotely. So if you are ready let's dive in.
[Advertising Disclosure: Missionearn.com makes profits when our readers make a purchase from our affiliate links. Also, as an Amazon Associate, we earn from qualifying purchases.]
Table of Contents
14 Best Free Apps For Small Startup Business
Top 14 Best Free Apps for Entrepreneurs in 2023
We have listed some of the Best Free Apps For Small Startup businesses which will definitely help you in growing your business.
1. WordPress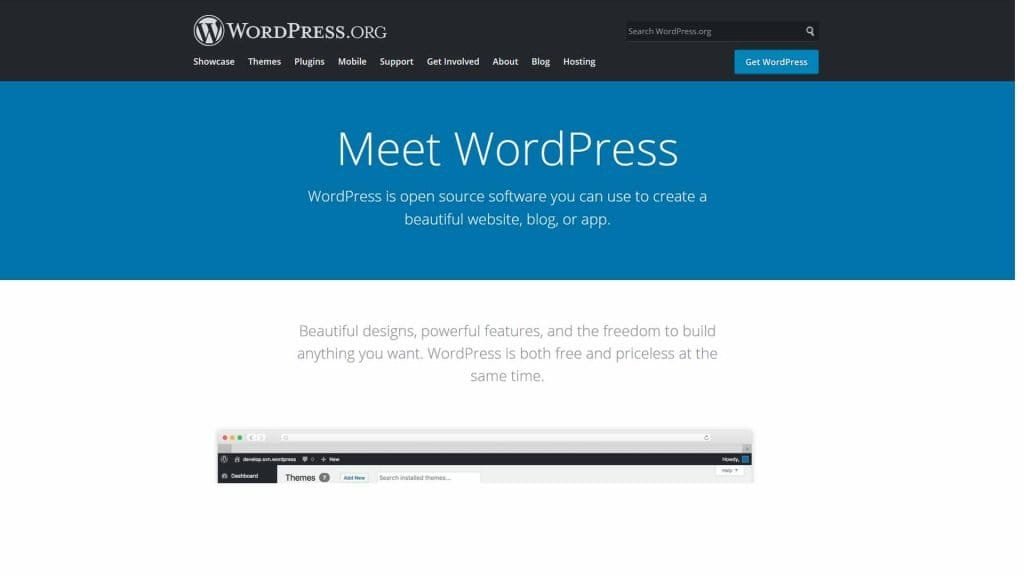 WordPress is currently the most popular tool to help users create their websites online. It is very important to establish your online presence with a website and for that, you are going to need a website builder.
WordPress is the best considering WordPress power is 35% of all the websites on the internet. You can use it to create any type of website from simple business sites to online stores, restaurant sites, gym sites, etc. Our top recommended and the best themes are Divi, Astra, and OceanWP.
The easiest way to create a website with WordPress is by using a Divi page builder with elegant themes. It is 100% drag and drop and comes with tons and tons of pre-made templates that you can use in customization.
You can also use Astra themes, they have a plug-in that comes with hundreds of templates. It works seamlessly with Divi as well as the default WordPress block editor.
2. Zoom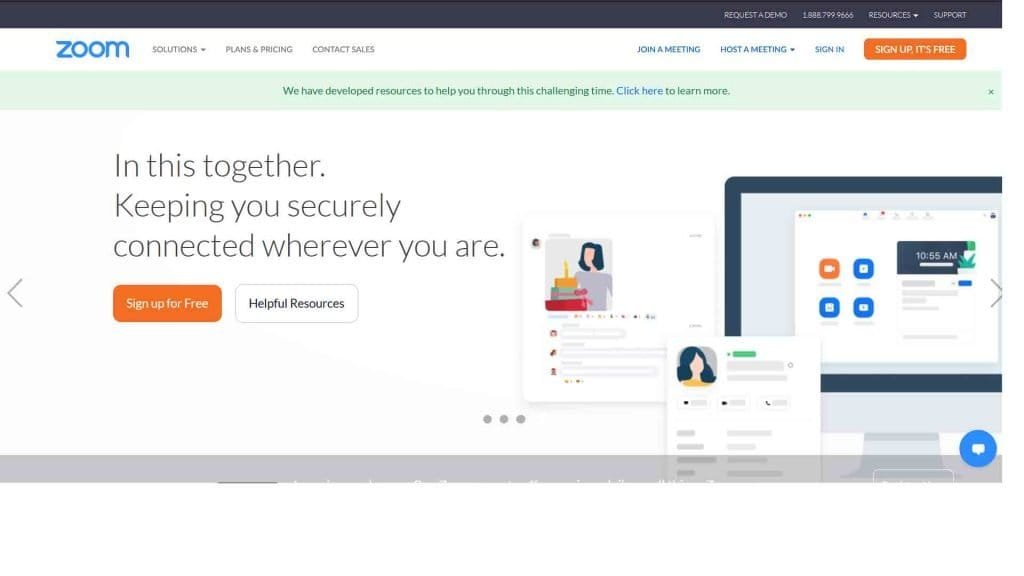 Group meetings are a really important thing. If you need to have a face-to-face with your team or customers then you would want to take a look at Zoom.
You are allowed 40 minutes for free trial in meetings at the start. It allows you to do video chat, so if that is important to you then that's a great feature to have.
An alternative, if you are looking for one, would be Nextiva. They also allow audio conferencing so that would be a great alternative for you.
3. Slack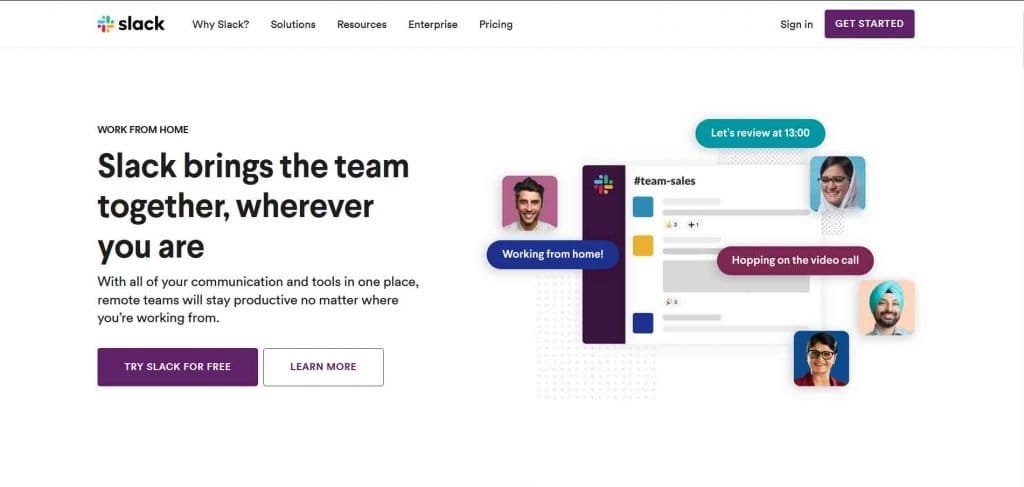 Slack is the most recommended app for internal communication and messaging. It is a robust app and it allows you to group and converse with your team.
The free version of Slack limits to 10,000 messages which is a good start for a small company.
For an alternative, you may also want to take a look at Microsoft Teams.
4. Constant Contact
When you make a switch from a physical business to a remote business, you must stay in constant communication with your customers. You have to keep them informed about how you're going to serve them, any special offer that you might be running, and all the other ways you are going to help them.
To keep in touch with your customers we don't recommend CCing them on emails for your newsletters as that isn't the best for deliverability. You would want to use an application such as Constant Contact to schedule, customize, and personalize all of the emails that you want to send to your users.
5. Chatbot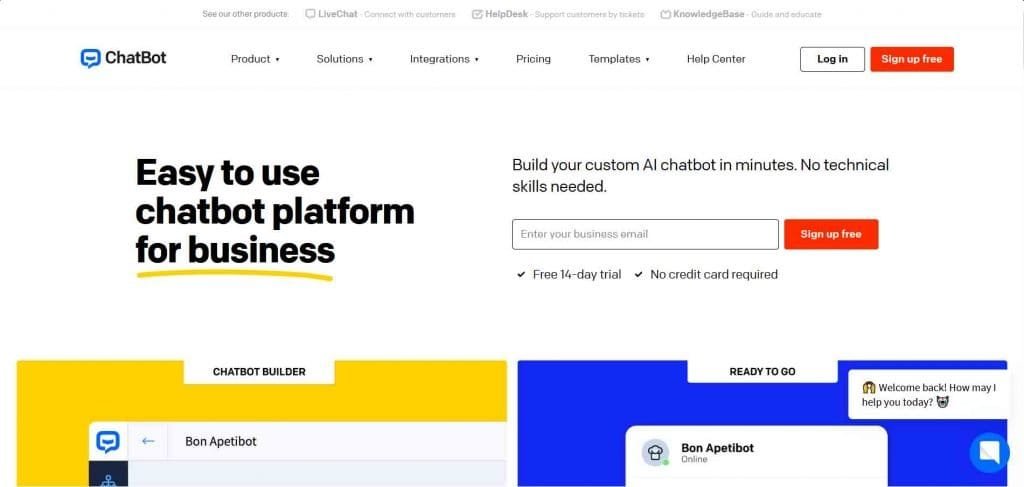 If you're bringing yourselves online then you'll want to have a way to communicate with your customers all the time and LiveChat allows you to do that.
LiveChat Inc offers a 30-day free trial. So you could get started. If you are using something like Nextiva for your phone service then they also have live chat, so you could integrate that as well.
And if you have a smaller business then you don't need something as robust then maybe look up something like a chatbot.com platform, where you basically list out all the typical questions that people ask and you can add the typical answers that your business has.
6. WPForms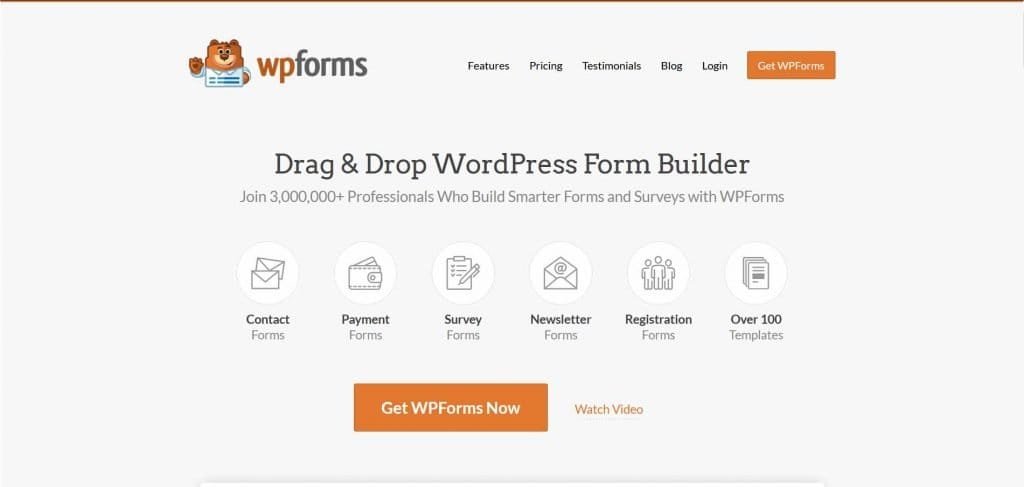 If you're wanting to continue getting orders from your clients you want to bring your ordering system online. One of the easiest ways to get started in a simple way to do it is by using WPForms.
It is the most beginner-friendly form solution and the best tool for collecting contact information or receiving requests from new users. Not only can you manage notifications to different groups or different emails, but with WPForms you can also integrate a payment system.
Now if you are needing something a little bit more robust, where you're selling a lot of products then you'll want to look at an alternative that is more robust such as WooCommerce.
For more advanced forms you would want to take a look at Formidable Forms. It is one of the free apps for small businesses.
7. MemberPress
If you want to start a website with membership features then you should take a look at MemberPress to allow you to have multiple different membership levels and a way to display it.
A lot of gyms, yoga classes, personal trainers, tutoring centers, and even schools are shutting down due to global pandemic and everybody is having to transition to virtual classes one of the easiest ways to do in WordPress is by using either a membership plugin like memberpress which allows you to create members.
If you need a little bit more of an eLearning site, you would want to take a look at the LearnDash plugin for an alternative, which involves full courses, lesson plans, quizzes, grading, and everything in between.
8. Asana
The key to succeeding with remote teams is truly project management. It used to be a big challenge a decade ago but over the years it has gotten a lot easier.
Asana is an online project management tool, it's really powerful and easy to use. It comes with Karban boards, to-do lists, subtasks. You can assign things, you can have comments in their custom fields. It is really powerful and makes project management easy even with a distributed team.
Alternatively, you can look into Trello or Basecamp. Both of these apps are solid, good for specific use cases.
9. Calendly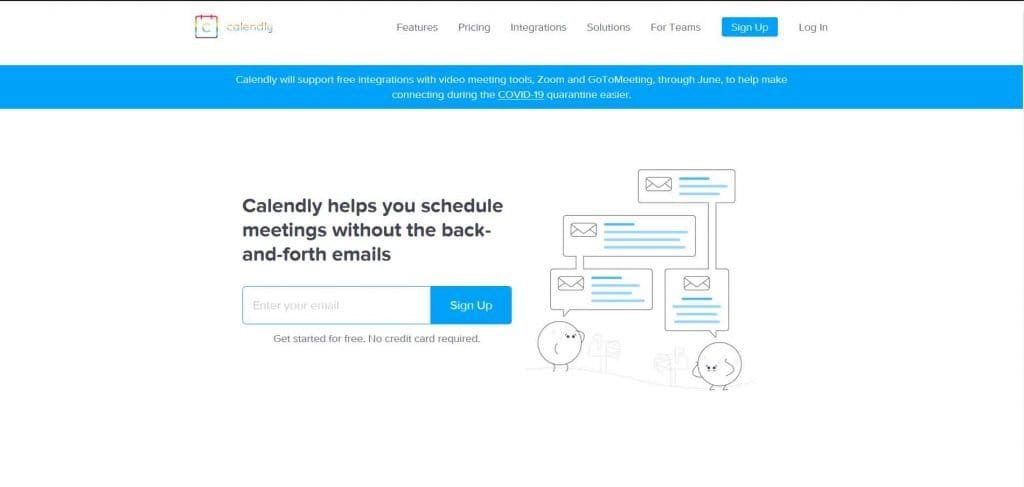 When scheduling there can be issues finding a time that works both for you and your customers and in this case we will recommend Calendly where you block out the time that you're available, you send them those choices and then they pick the one that's best for them and it's done.
If your business is completely built on appointments and bookings then you'll want to look at something a little more robust like stratBooking or BirchPress.
10. Nextiva
Nextiva is a great way of getting a phone system for your company with virtual or other phone systems. If you're going remote then you want a way to be able to get in touch with clients and one of the best ways to do that is by using Nextiva.
We use that remotely for our remote business and it is full of features such as VoIP call forwarding, call routing. It also allows you to do call analytics and it also integrates with CRM systems as well as live chat and so much more.
If you're looking for an alternative then another good one is RingCentral.
11. Help Scout
So, if you're looking for an easy way to collaborate on emails with your team, then the most proven solution in the market is to use an email support ticketing software Help Scout.
It's a really powerful platform. Small teams can use it with basic plans. It's very affordable. You can leave notes in there, you can collaborate and it even has a traffic cop feature that prevents two people from sending the same email to the client.
It's a really powerful software for collaborating on emails and helping customers while working remotely.
12. Time Doctor
One of the biggest critiques heard from small business owners about remote work is the loss of productivity and accountability.
If you're just making the transition to remote work, you can use a time tracking software like Time Doctor or Help Staff for improved accountability and reporting as your company moves to make the transition be remote work.
These are great tools for helping you and your employees keep track of time and noticing when you are going off normal time or the allotted time for a specific task.
13. Hero Themes Heroic Knowledge Base
There are tons of different ways for communicating with your employees but you also need somewhere to list all of this information live and having a company hub is one of those places.
If you want something as simple as just setting up a wiki where all your information about your company is, then you can use something like the Hero Themes Heroic Knowledge Base plugin, you can also go as robust as setting up a full-fledged internet site with WordPress.
Our recommended alternative is SharePoint teams.
14. Online Forum
Online forums are essential for all businesses whether you need to offer your customers an easy way to contact you, collect feedback, run surveys, set appointments for booking, take online orders, etc.
You are going to need a forum if you're making a transition to remote work. Our plug-in WPForms can help there, you can use the free version to get started or you can use the pro version that gives you a lot of advanced features. It is used by over three million websites, so it is a really powerful solution.
Now if you are making a transition and you need something robust and do advanced things like directories and calculators and forms that display data, then you can use formidable forms.
Conclusion
Now that you know about Best Free Apps for Entrepreneurs that can help you with your business running remotely. You can choose all the ones which could be useful to you one or the other way. Just start with the tools which don't cost more at the start and as your business upscales you can go for the premium versions.