Top 10 Best Affiliate Marketing Programs For Beginners in 2022
If you want to know about the Best Affiliate Marketing Programs For Beginners to make money online in 2022, then you'll love this comprehensive article.
Thousands of publishers and Influencers are profiting from the cash inflow by partnering up with other companies via affiliate programs.
Affiliate marketing is one of the best ways to monetize your blog, joining an affiliate program can get you exclusive access to new deals for you and your audience and you will be earning money through it.
Let's get to the Top Affiliate Marketing Programs & Websites For Blogs for making money in 2022.
[Advertising Disclosure: Missionearn.com makes profits when our readers make a purchase from our affiliate links. Also, as an Amazon Associate, we earn from qualifying purchases.]
Top 10 Best Affiliate Marketing Programs For Beginners
1. Amazon Associates
Amazon.com is the biggest marketplace that can deliver anything to your door in a day. It has a large variety of products, which is why it is great to start Affiliate Marketing with Amazon.
The Amazon marketplace takes care of most of the sales process, and delivery for you. Your job is to bring new clients from external traffic sources to the Amazon site. This is one of the best affiliate marketing programs for free.
You need to sign up to become an Amazon Associate you can then advertise and earn a commission from any of the products sold on amazon. Eg. BestSeven.in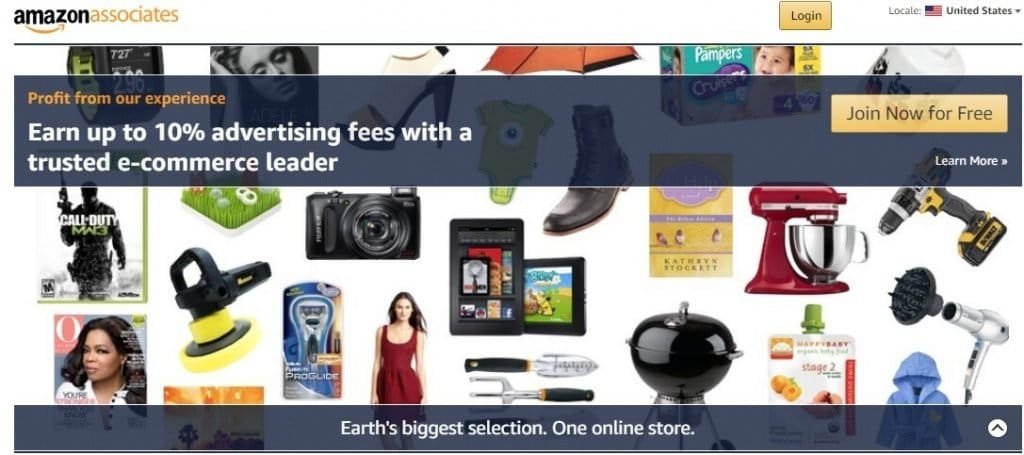 2. CJ Affiliate Publisher's Program
CJ Affiliates is one of the oldest and largest affiliate networks. It is a great program with over 300 brands, including many of the world's top brands.
First, you need to apply with your website, which needs to be found worthy of becoming a partner, based on traffic, optimization, and quality of content. It is one of the best affiliate marketing programs for small businesses.
3. ShareASale Affiliates
ShareASale is one of the biggest affiliate networks out in the market, running for nearly two decades.
They also have over 1,000 merchants solely listing their affiliate programs exclusively only on this network. The signup process to get started has no cost, and is quite easy.
4. Fiverr Affiliates Program
Fiverr is one of the world's largest digital services marketplace in the market. It has a good commission plan, by which you can up to $150.
Plus, there's no referral limit. With over 3+ million digital services available, anyone can easily find a relevant service to promote from Fiverr's marketplace.
5. Shopify Affiliate Program
Shopify is one of the most popular eCommerce software services, using it you can create your online store.
So, if your audience is from an e-commerce niche looking to sell online, Shopify is a great affiliate partnership for you to point them to.

6. eBay Partner Network
Similar to other marketplaces, eBay Partner Network allows you to promote millions of various products so you will always be able to find something relevant to your audience or post.
Advertise eBay products on social media, your blog or your website, and get a commission from every product sold via your link.

7. ClickBank
Clickbank is a large affiliate marketing platform that has been around for years, it has a huge range of products available which covers markets from health to digital services and much more.
It is a popular choice among affiliate marketers. Once you sign up, you'll get access to thousands of products that you can promote.
8. Elegant Themes
Elegant Themes is one of the best WordPress Themes Affiliate Program, you will be supplied with a range of banners and text links that you can place on your website.
It also has the Highest commission percentage, commissions on subscriptions and renewals, and also they have got the most popular and professional themes.
9. ThirstyAffiliates
ThirstyAffiliates is a standard affiliate link Cloaker, it is a smart tool created to help bloggers earn more revenue.
Signup with ThirstyAffiliates and earn a generous 30% of the sale price for any sales referred to them.
10. SiteGround: Hosting Affiliate Program
Siteground is a dependable international web hosting brand, the role of web hosting is very crucial in making sure that your blog performs quickly and up to the mark, so you won't lose any readers due to unnecessary slow loading time or server crashing issues.
It is very simple to signup for their affiliate program to start earning by promoting them to get sales via your affiliate link. This is one of the best affiliate marketing programs for bloggers.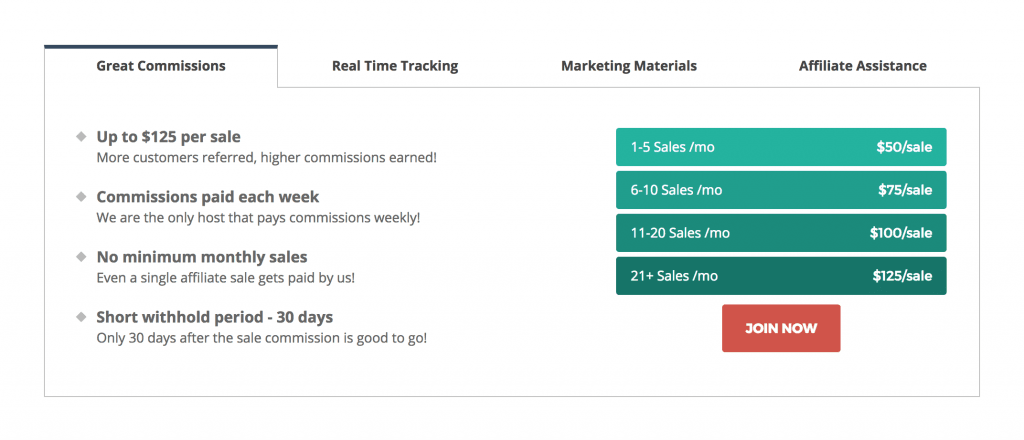 Conclusion
Hopefully, this article has helped you to Best Affiliate Marketing Programs For Beginners. You can begin working right away to monetize your blog with Affiliate Marketing Programs.
Do your thorough research before using or recommending any service to your audience. Sign up and choose products that will help your audience one way or the other and earn yourself a referral commission.